DAP01 AC ASYNCHRONOUS SPINDLE DRIVE DEVICE
Introduction:
Wide timing range, short speed fluctuation and short starting/braking time, DAP01 AC Asynchronous Spindle Drive Device developed by SAMCO realizes digital vector control of AC asynchronous motor to gain exact positioning of AC asynchronous motor. It is the optimum choice to improve performance and reduce cost of CNC machine.

Characteristics:
1. High performance DSP and CPLD to realize digital control and high reliability;
2. High pressure DC busbar(600V), strong power IPM, excel lent dynamic response;
3. Asynchronous motor vector control, wide valid timing range and short speed fluctuation.
Technical specifications: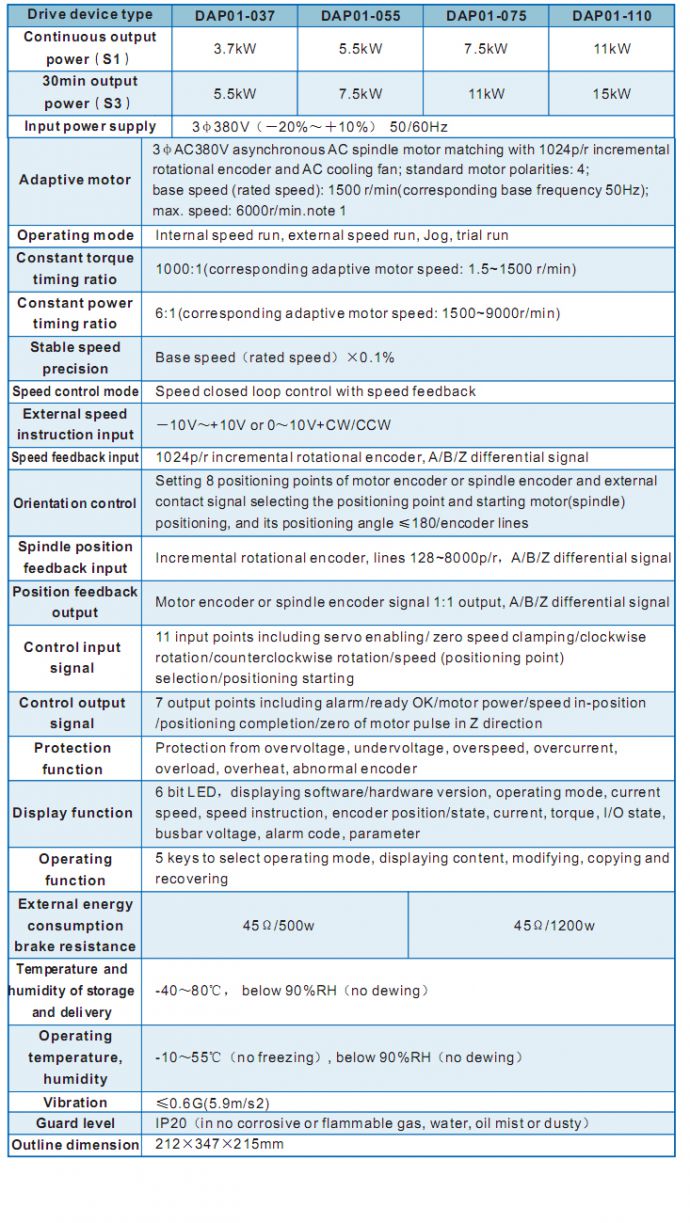 Note 1: Spindle motor with special polarities and base frequency should be ordered especial ly, and the matched servomotor should be employed with exclusive software;
Note 2: When driving ratio of the Spindle motor and the spindle is 1:1, the device can complete exactly positioning of spindle without connecting with spindl encoder; If it is not 1:1, the device cannot complete the positioning without connection.
Appearance Dimension: